Google Maps and Search Updated To Encourage Eco-Friendly Practices
Recently, Google rolled out a suite of changes to several of its core products in order to provide users with more sustainable choices. These efforts are a part of the technology company's commitment to addressing climate change.
Credit: Solen Feyissa via Unsplash
"Climate change is no longer a distant threat — it's increasingly local and personal. Around the world, wildfires, flooding and other extreme weather continue to affect our health, our economies and our future together on our planet. We need urgent and meaningful solutions to address this pressing challenge," wrote Chief Executive Officer Sundar Pichai in a blog post.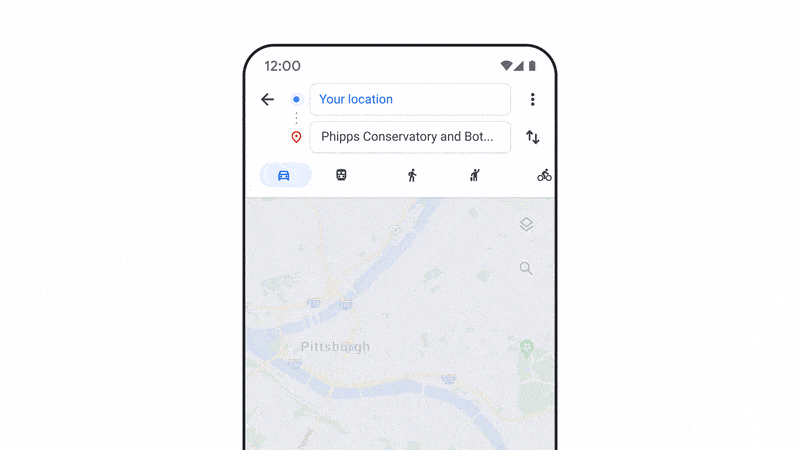 Credit: Google
As part of Google's environmentally-friendly initiatives, the firm added a feature in Google Maps that allows you to choose the most fuel-efficient route to reach your destination when travelling by car. This functionality has been rolled out in Singapore.
According to the Silicon Valley giant, the feature can save over one million tons of carbon emissions annually, which is the equivalent of removing over 200,000 cars from the road. Users can benefit from this as the Maps update can help them lessen fuel consumption and gas expenses.
Credit: Google
Aside from that, Google is working towards making hybrid and electric vehicle options more visible on Search. Here, it will be easier for users to compare sustainable cars against gas-powered models and find rebates for clean vehicles. People in the U.S. will be able to access these features this year, while other markets will be able to use them in 2022.
Considering that the most sustainable travel choice involves non-motorised vehicles, Google is introducing lite navigation for cyclists on Maps, helping cyclists get to their destination without them needing to keep their screen on or enter turn-by-turn navigation. In the following months, lite navigation will start rolling out in places where cycling navigation is live on Android and iOS.
Credit: Google
For people who love shopping online, they can make more sustainable shopping choices with Google's new Search updates. When customers search for energy-intensive products such as furnaces and water heaters, they will receive suggestions in the Shopping tab that will let them find cost-effective and sustainable options. These features are now available in Singapore.
Credit: Google
Singaporean users can also use Google Flight to view carbon emissions estimates associated with a flight in the search results and lower-carbon flight options.
Another travel-oriented update lets users see information on a hotel's sustainability efforts such as waste reduction and water conservation measures when they search for hotels. They can also see whether a hotel has Green Key and EarthCheck certification.
Written by Sophia Lopez
#Google #GoogleUpdates #GoogleMapsMostFuelEfficientRoute #GoogleMaps #GoogleSearch #GoogleShopping #GoogleShoppingSustainableChoices #GoogleSustainableHotels #GoogleFlights #GoogleFlightsCarbonEmissions #GoogleFlightsCarbonEmissionsEstimates #GoogleFlightsLowerCarbonFlights #GoogleAdressingClimateChange