Continuous Scrolling is Coming to Google Search
Google is making continuous scrolling available to U.S. users of Google Search. The feature lets the search engine automatically load newer results as you reach the end of the page. Before the update, users needed to tap the "See More" button to access more search results.
"While you can often find what you're looking for in the first few results, sometimes you want to keep looking. In fact, most people who want additional information tend to browse up to four pages of search results. With this update, people can now seamlessly do this, browsing through many different results, before needing to click the 'See more' button," wrote Niru Anand, Product Manager, Search, in a blog post.
Continuous scrolling is gradually rolling out "for most English searches on mobile in the U.S.", Anand added.
The blog post also mentioned that continuous scrolling will make it easier for users to find search results that answer open-ended questions in a more comprehensive manner.
"For example, for broader, more open-ended questions like 'What can I do with pumpkins?' you may want to consider more results and inspiration before deciding how to move forward. Scrolling through a wider range of results may show you tons of options you hadn't considered, like no-carve pumpkin decor ideas for Halloween, pumpkin seed recipes that make your pumpkin worth carving and more ideas for how to make the most out of your gourd."
Credit: Google
Recently, several changes to Google's services have been made available to Singaporeans. For one, a Search update lets online shoppers make more sustainable shopping choices. When customers search for energy-intensive products such as furnaces and water heaters, they will receive suggestions in the Shopping tab that will let them find cost-effective and sustainable options.
Credit: Google
Singaporean users can also use Google Flights to view carbon emissions estimates associated with a flight in the search results and lower-carbon flight options.
Another travel-oriented update lets users see information on a hotel's sustainability efforts such as waste reduction and water conservation measures when they search for hotels. They can also see whether a hotel has Green Key and EarthCheck certification.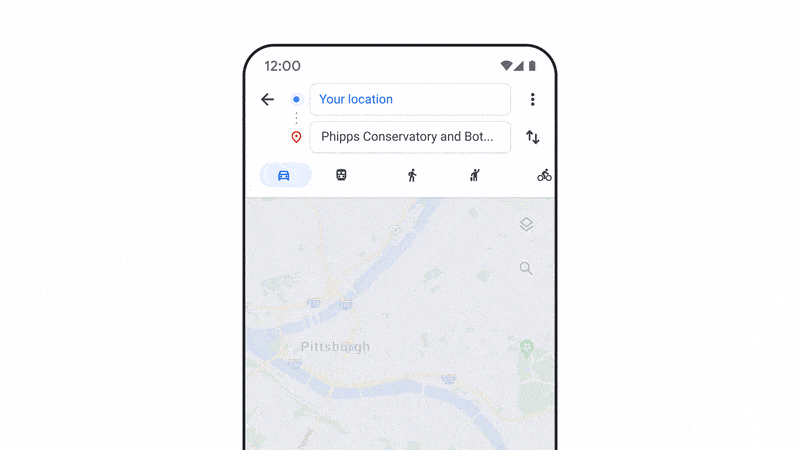 Credit: Google
Aside from that, there's now a feature in Google Maps that allows you to choose the most fuel-efficient route to reach your destination when travelling by car.
Credit: Brett Jordan via Unsplash
The Silicon Valley giant said that the feature can save over one million tons of carbon emissions annually, which is the equivalent of removing over 200,000 cars from the road. Users can benefit from this as the Maps update can help them lessen fuel consumption and gas expenses.
When it comes to continuous scrolling, details on if and when this will be available in other countries have not been released. So for now, all we can do is hope that it'll be rolled out in our respective regions.
Written by Sophia Lopez
#Google #GoogleContinuousScrolling #GoogleContiousScrollingForUSMobileUsers #GoogleContinuousScrollingAvailability #GoogleContinuousScrollingEnglishSearchesUSMobileUsers #GoogleSearch #GoogleSearchUpdates #GoogleMaps